» Recent Threads

LOUD music in Mallory...

Last post by
asianthree
8 Replies, 747 Views

Thinking of coming down


Last post by
Garywt
84 Replies, 8,637 Views

Who else is very tired...

Last post by
Joe V.
44 Replies, 569 Views

How to contact GMR??

Last post by
coffeebean
3 Replies, 39 Views

Gate Guards knocked down


Last post by
Pairadocs
78 Replies, 7,799 Views

Best Inexpensive Lawn...

Last post by
Jayhawk
9 Replies, 148 Views

Second Shot. So far so...


Last post by
coffeebean
34 Replies, 3,546 Views

Groveland 2nd dose best...

Last post by
TCLaD
6 Replies, 175 Views


Are you 62 or Older?...


Last post by
Kenswing
112 Replies, 8,931 Views

Sofa Sleeper

Last post by
msfitsy
1 Replies, 93 Views
» Welcome to Talk of The Villages
Welcome to "Talk of the Villages."

This is a free interactive community where you are welcomed to talk about what interests you and your friends. While "Talk of the Villages" is designed specifically for residents of The Villages, Florida, it is open to people all over the world. Here, you can talk about your favorite Villages pastimes, sporting activities or anything else that interests you. You will find categories about every club, organization, ethnic group, religion, and political or social interest. In addition, you will find employment opportunities, homes and villas for sale or rent, merchandise for sale, a guide to help find a physician or treatment as well as restaurants, service companies and churches. If you do not find a category for your special interest, just ask us, and we'll create it. "Talk of the Villages" is in no way connected to The Villages developer or management. It was conceived of and created by a resident of The Villages. It is a place where you can feel comfortable visiting. We will make every effort to ensure that all conversation is family friendly and in compliance with local, state and federal laws.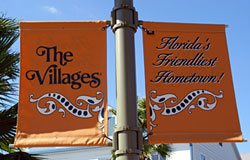 Main Forum

You will want to check the Main Forum one, two, three or more times each day. There, you'll find what your friends and neighbors in The Villages are thinking and talking about. At "Talk of the Villages," you'll make many of new friends. It is the most popular of our many forums. As the name implies it allows for general discussions about all topics that relate to life and living in The Villages.
Make lots of new friends

Just by registering and joining in the conversations on "Talk of the Villages" you will meet dozens of new people and develop wonderful new friendships. Who knows, maybe even a few romantic relationships may blossom.
Clubs, Organizations, Athletics and Recreation districts

Wow, how many clubs are there in The Villages anyhow? There are new ones being created all the time. Each one of them hopes to find new members and has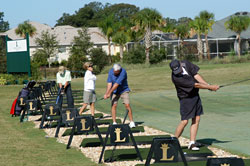 information to pass along. "Talk of the Villages" is where you will find all the information about every club, instantly. Golf, Tennis, Soft Ball, Pickle Ball and on and on, Villages residents love their sports. Talk about it, learn about it and enjoy it, here at "Talk of the Villages." Every day, the various recreation districts in The Villages, offer special activities. They will all be posted here. Check "Talk of the Villages" several times every day.
58 separate Villages

We all know that each individual village has activities, group trips, golf leagues, block parties and social gatherings. "Talk of the Villages" is the place to talk to your neighbors every day, to find out what is going on in your neighborhood. You'll never be left out again.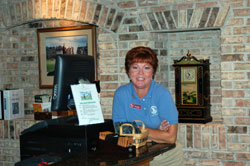 Pictures, pets, friends and family back home

Who doesn't love to show off pictures of children and grandchildren? Pet lovers are always eager for others see and heard about their favorite animal friend (they are members of the family, after all). Our families back home are involved in all kinds of interesting activities, and we all love to share in their joy. Therefore, "Talk of the Villages" offers photo albums for you to share your favorite pictures, for all of us to enjoy.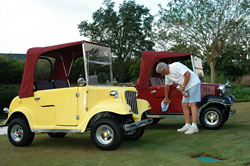 Merchandise for sale free of charge

Residents of The Villages are always looking for a bargain. With the exception of homes and villas for sale or rent, "Talk of the Villages" is a place where you can list your items for sale, quickly and easily at no charge. If you are planning a garage sale, this is the place you need to advertise. Cars, trucks and golf carts sell fast when they are listed here.
Selling or renting your home or villa

Selling or renting your home or villa? Check out the real estate section of "Talk of the Villages." Some of the best parts about listing real estate here are, it's easy, inexpensive and people from all over the world will see your ad every day that it's listed. The price structure is simple. List information about your home or villa for sale or rent for 30 days for $100. For an additional $50 you may add two pictures. If the house does not sell in the first 30 days, it will be listed FREE OF CHARGE for another 30 days.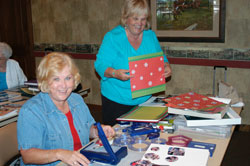 Rumors

Regardless of how long you have lived in The Villages, you know that there are new rumors everyday. You can check out the facts about the most recent rumor on "The Rumor Mill," another great category on "Talk of the Villages." You can be sure that officials who have the correct information on all the rumors will be near at hand to give us the straight information.
Services

From lawn mowing service to house painting, electrical, plumbing and everything in between is in demand by residents of The Villages. If you are in a service business, you can list the information at "Talk of the Villages" for $25 per month. Your listing will be visible to our thousands of members 24 hours a day, seven days a week.
Our Sponsors

You will find many area businesses and services sponsoring "Talk of the Villages." The reason they advertise here is because you are looking for quality services. This online forum is the best way to talk to you everyday. We are very careful about who advertises here and we encourage you to support our sponsors.
Summary

This brief description of "Talk of the Villages" only scratches the surface of this marvelous online community. We invite you to look around, find what interests you, register, join in, visit one two three or more times every day and have fun.
» Stats
Members: 112,915
Threads: 138,485
Posts: 1,510,714
Top Poster: Taltarzac725 (42,308)

Welcome to our newest member, Blue Star
» Online Users: 409
65 members and 344 guests
Aceskaters, Arosichan, Art cov, asianthree, bandsdavis, Becca9800, Bill14564, Bjeanj, bkwaters, Blackie, bmy433wv, Bob P, canyonblue, capras, ceec&cyn, coffeebean, dan1623, Dean62, Dkay718, doodles, FeltonNeeve, FoPAA, Garywt, gmcarey1, HighFlyer, Jayhawk, jburke, Jerry101, Jill0207, Jima64, Joe V., Judy68, Kakerley, KCoffey, Kenswing, kjb921, Lonnieme2, Marywhite630, Melmab, Model A, NoMoSno, Northstar, Pairadocs, patfla06, PaulS, plimit56, Polar Bear, polaris, Pporter, queenpalmgirl, REDCART, retiredguy123, Rockchalk, RWante, SamJ1, Samonty19@gmail.com, shannondwd, Silver & Blue, smurphy, spanksjr, srhsr, Taltarzac725, Tom52, tonytheace, Villagesbound
Most users ever online was 24,317, 01-19-2020 at 06:46 PM.