Now Trending in The Villages Florida View all →
Happening Now
Section
Date & Time
Bike riding
Comments: (37)
The Villages, Florida, General Discussion
Sylvester Tree is dying
Comments: (24)
The Villages, Florida, General Discussion
Asking for a friend
Comments: (19)
The Villages, Florida, General Discussion

Today 10:38 AM

By Bhighley

Golf cart keys
Comments: (15)
The Villages, Florida, New Members Forum

Today 10:36 AM

By villagetinker

Ground cover
Comments: (2)
Landscape Talk

Today 10:34 AM

By starflyte1

Course Conditions Palmetto
Comments: (10)
The Villages Golf Course Conditions

Today 10:32 AM

By eweissenbach

Villages South of 44
Comments: (7)
The Villages, Florida, General Discussion

Today 10:23 AM

By vintageogauge

Found- Lexus Key Fob, Mailbox and Home key
Comments: (3)
Lost and Found

Today 10:11 AM

By shut the front door

Another idiot driver in the roundabout - dashcam video
Comments: (2)
The Villages, Florida, General Discussion

Today 10:06 AM

By manaboutown

Long term "male performance" effects of COVID
Comments: (18)
The Villages, Florida, General Discussion

Today 10:05 AM

By GrumpyOldMan

For all of our science loving friends"¦..
Comments: (157)
The Villages, Florida, General Discussion

Today 10:04 AM

By Gulfcoast

Special order Glass
Comments: (6)
The Villages, Florida, General Discussion

Today 09:50 AM

By Buckeyephan

Adult only pool in Marsh Bend
Comments: (131)
The Villages, Florida, General Discussion

Today 09:49 AM

By Jayhawk

Pizza lovers
Comments: (0)
Restaurant Discussions

Today 09:41 AM

By Ben Franklin

No pollination!
Comments: (4)
Landscape Talk
I would love to see a Stonewood Grill open in TV land.
Comments: (14)
Restaurant Discussions

Today 09:21 AM

By Ben Franklin

Breakdown of Monthly Amenity Fees
Comments: (63)
The Villages, Florida, General Discussion

Today 09:12 AM

By barrym823

Bravo pizza Lake Sumter
Comments: (74)
Restaurant Discussions

Today 09:06 AM

By CFrance

Phillips Toyota of Leesburg ... again!
Comments: (43)
The Villages, Florida, Non Villages Discussion
New homesites in Southern area right near Turnpike
Comments: (44)
The Villages, Florida, General Discussion

Today 08:16 AM

By joelfmi
The Villages Florida Information
Communities and Neighborhoods
+
Community Notes & Information
+
Public Safety Information
+
Roundabouts Information
+
Veterans Orgs and services
+
Veterans Parks & Cemeteries
+
Volunteer opportunities
+
The three zip codes that encompass The Villages, Florida area are: 32159, 32162, 32163
Located in Central Florida, The Villages, Florida is placed comfortably about 30 minutes south of Ocala, an hour north of Orlando, and a half hour from Tampa. It's location makes it feel like it's own paradise, yet not too far from larger cities or beach towns.
The Villages consists of three counties! These counties include Lake, Sumter, and Marion.
The Villages is fastly growing, with new development occuring on a regular basis. An estimated 115,00 residents and growing call The Villages, Florida home!
In the 1980's, the Morse family created The Villages, Florida, and over time the community grew into one of the most active 55 + community.
There are over 60,000 rooftops in The Villages, Florida that people call home!
Not exactly. We'd like to think of it more as an active community for retirees.
It's just an easy hour drive south via Florida's turnpike.
It takes about an hour and a half on I-75 to reach Tampa.
Jump on US-301, and drive 30 or so minutes north and you'll reach Ocala.
The West coast is about 30 miles away, and the East is about 70 miles away.
Within The Villages, Florida, there are 12 districts, each with a considerable number of homes. Each district consists of between 1000 and 1500 acres. In addition, The Villages, Florida continues to grow and adds acreage to build on.
Pickle-ball is becoming one of the most popular sports, and there are now over 100 courts in The Villages, Florida alone! Whether you're looking to learn or join in on some competitive tournaments, The Villages, Florida is a Pickle-ball paradise!
There are 39 Executive and 12 Championship courses that will challenge a player of any skill set. The Villages is one of the most active golfing communities in the world, and it's no wonder why! With the opportunity of golf lessons, putting courses, and immaculate greens, The Villages, Florida golf courses are hard to beat.
Within The Villages, Florida area, there are six library options. The Mark Twain Library, The Villages, Florida Library at Belvedere, and The Villages, Florida Public Library at Pinellas Plaza are within easy access. In addition, avid readers can enjoy the Lady Lake Public Library, Fruitland Park Public Library, and the Belleview Public Library.
There are wide selection of restaurants within The Villages, Florida. Ranging from pizza to fancy meal time, you can find a place to your liking. For more information about restaurants to check out and avoid, look at our forum solely dedicated to restaurant discussion.
In The Villages, Florida, the squares are considered the most lively and active places in the community. There are three different squares in The Villages, Florida, all offering a different theme, nightly live-entertainment, dining, and constant entertainment.
The Villages has a shuttle that can be private or shared, and is one of the more affordable options in getting to and from The Villages, Florida from the airport. You can contact them at 352-259-9398 or visit their website at thevillagestransportation.net for information on reservations and more.
Although you technically need to be 55+ to live within The Villages, Florida, family, friends and grandchildren are always allowed! The Villages has plenty of programs that cater to visiting grandchildren, and allow for a good experience for everyone.
All you need to do is visit one of the dog parks, or walk around and see the multiple dog stores/ groomers, and you'll know you are in a pet-friendly community. Keep an eye out and you may even find some places with dog food menus!
Fishing is a popular sport and activity in The Villages, Florida. You can find clubs, and local fisherman seeking fresh water and salt water adventures. Definitely bring your rod and explore the many fishing options available.
Check out our single forum or clubs forum and you'll see there are tons of possibilities in meeting new people! In addition, there are over 130 different types of clubs catered towards singles.
The Villages Regional Hospital serves the Village community, and is constantly improving and growing its staff to better serve the needs of The Villages, Florida. Not only has The Villages Regional Hospital been awarded for its work, but in addition, plans to expand by building an additional hospital in The Villages, Florida.
The Villages has one of the lowest crime rates in the country and in Florida. With the dedication of the police and public safety department, and community watch, The Villages, Florida is well protected. Although, like any place, crime can happen.
We do! The Villages Safety Public Department serves The Villages, Florida community, and recently achieved accreditation from the Commission on Fire Accreditation International. This title is shared only by a couple of hundred departments world wide!
There is a mix of local and county police officers who protect and serve The Villages, Florida.
Each square has its own movie theatre! (The Rialto Theatre in Spanish Springs, Barnstorm Theater in Brownwood, or the Old Mill Playhouse on Market Square in Lake Sumter all play the most recent releases to fulfill any movie watchers needs. Don't forget popcorn!)
What's Going On?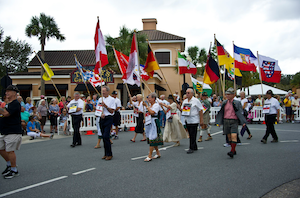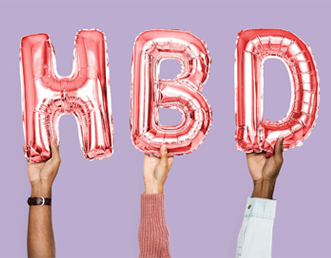 Today's Birthdays
Pocadot55, Wabash51 (91), Maxine Faith (86), andant717, Jim Beeman (84), Jane stoker (83), Mitmom, Terlinwilliams, bettyeich, jch795 (78), RonaldD (78), Jgbridgeman (78), gmjoan11, sunsetter01, Lmartin, Ronaldlarose, gmorse44 (77), Jhrath7@gmail.com (77), Jhrath, sangeorge, MaryJanes, 4moiSRT8OldCodger (76), doriswilliams (76), tomeshleman, Hashathy, Gestalt (75), georgesue (75), Judie, Bob and Terry, maryrusso (74), Bjrat (74), Britishmaid (74), DonCozza1947 (74), geo6676 (74), jerseywalt (74), thomas47, Kathrine, Lea Bond, ghoffman (73), David6054 (73), ddownes46 (73), jgl049 (73), Bentzer (73), Sherrhud, AndyPanda, M51649@AOL.com (72), Annrin (71), kmcdermott, Kd2412, Daveroberts516, snoco260 (70), QueenBee1 (70), Stevia (70), keithruhe (70), jabacon6669 (70), Karen 516, Cindy M, Glenhs (69), Mc-grady (69), Roy Gurley (69), Jeff Waldman (69), dahlquist (68), Schmitth (67), Tichepoo, rjh081@verizon.net (66), Marymlove (66), becky.summers (66), Susanmyers (66), Prinskes, Cathiesgobbo (65), schleif (65), Jdawg56 (65), Dlboyd, JHG55 (64), surlygurly, jburchs, Kathy OSullivan (63), ynkesfan (63), Tahavadream (63), rob.b, Suegrona, kate5340 (62), Chipper1959 (62), Patverber (62), Kimikat, cahill (61), Edudmas (61), Msminfl@aol.com (61), Renee60, Canewbee, 4x4carter (60), nalexander01, Allison (59), Michael2990 (58), Wickham Construction (58), Pretzel (58), krswhite, Svyla (55), StarH (55), Grippy (55), Birdieman (52), staceyfcb@yahoo.com (46), Jasongonzalez (40), Jason0420 (40), EdwinParker (38), Richelle Fernandez, Jackie01 (36), AllAboutTile (35), Sharoncares (35), Oakl2012 (30), Thomas K. Denis (29), ninasophiavoigt (27), shubham77 (26),