I had vinyl siding on my home in Baltimore for 13 years. You have to have it powered-washed about every 3 or 4 years, the shaded side will get mold. Also in Florida snakes are known to crawl up inside the siding for the warmth. People have gotten their siding painted, some of paint companies here specialize in painting vinyl.
Mold on shady side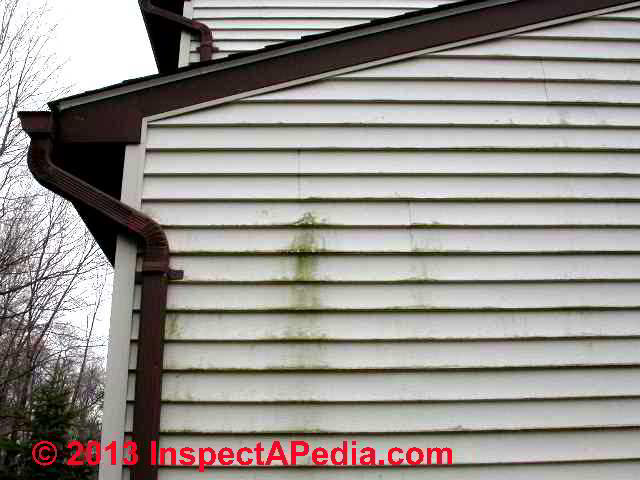 Snake coming out of siding
Many times homes will be reduced, especially villas when they are down to the last 5 or so in a villa community. In 2011 the difference between vinyl and masonry CYV was only about $10K. We got a great price on a masonry courtyard villa (CYV) cheaper than a vinyl because they were down to 4 units and in the next community prices were going up $20K, so we were already ahead before we moved in.
In a CYV you can have all the grass removed. Have landscaper put down weed block and then rocks around the shrubs, they come with pine straw. You can dress it up with retaining walls, small palms like a European Fan Palm. You'll have a fenced back yard which gives you more freedom in the backyard and I think easier to rent. Here's our CYV, it will be 9 years old in May. We had it painted for the first time 3 months ago. They said 8 to 10 for repainting is normal, I was wanting to change from the yellow color more than it really needed painting, so I had it done. We have a Sylvester Palm and a Queen Palm, there is some maintenance but we're here fulltime and I think they give you that Florida experience.